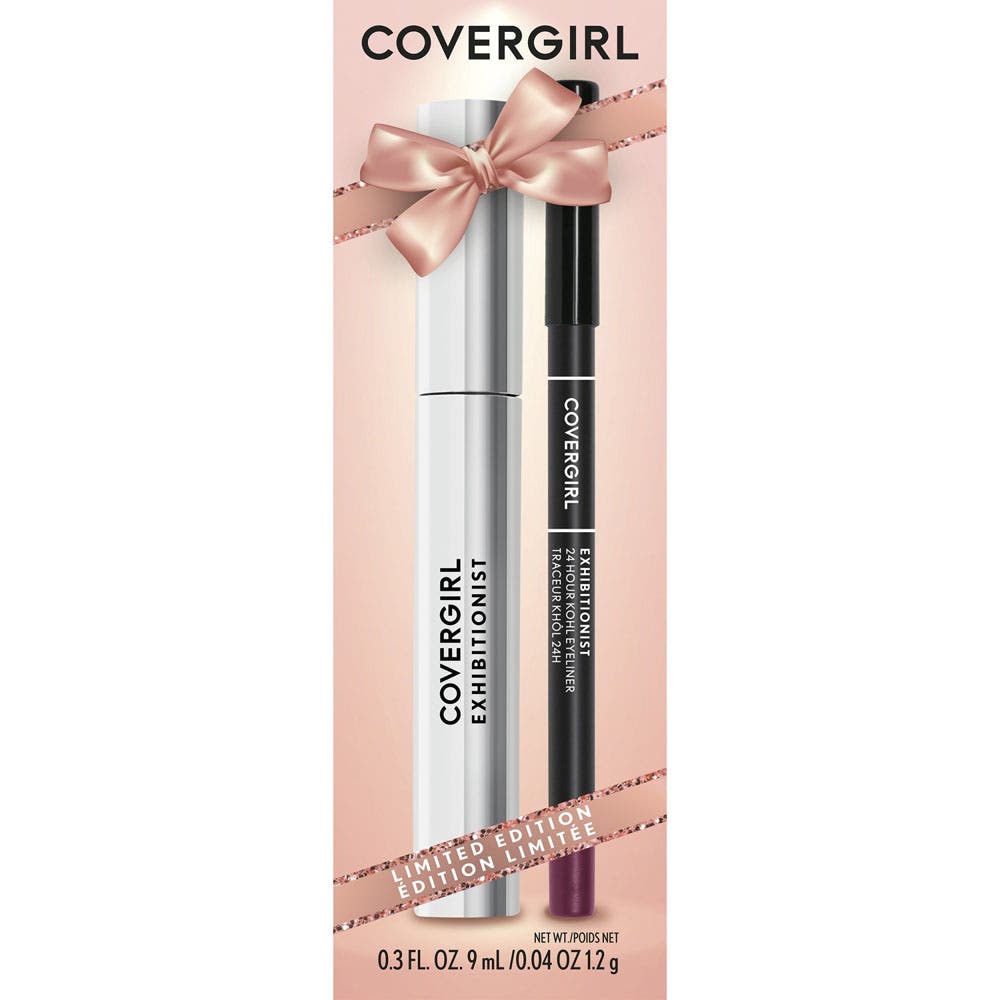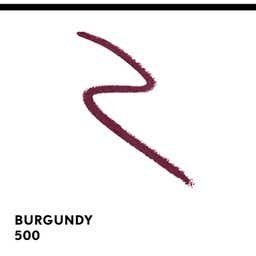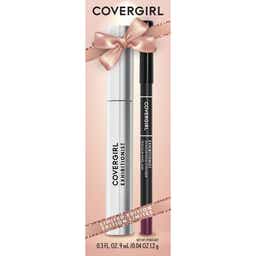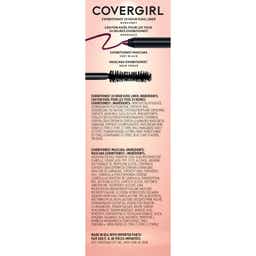 Exhibitionist 24 HR Kohl Eyeliner
Let your eye look steal the show with this Covergirl Exhibitionist Gift set. Outline, underline, and define with COVERGIRL Exhibitionist 24-hour kohl Eyeliner. Whether you desire a classic cat eye or a dramatic smoky eye, there's no look this smooth, creamy kohl Eyeliner can't handle. The gel eyeliner glides on easily for up to 24 hours of bold color that won't quit! Plus, its gel formula means this waterproof eyeliner won't transfer or smudge. Pair with the volumizing Exhibitionist Mascara that glides on smooth to give you bold, thick lashes that stand out. This formula keeps lashes soft with no flaking or smudging, so your gorgeous lashes stay at the center of attention.
Very Black - 800 and Burgundy - 500
Benefits
Long-lasting, 24-hour creamy kohl Eyeliner takes your look from day to nightSmudge-proof, water-proof eyeliner formula glides smoothlyWith long lasting formula, lashes stay bold no matter what comes your wayCreate full, defined lashes that stand out with this volumizing mascaraCOVERGIRL products are Leaping Bunny Certified by cruelty free international, Meaning they're never tested on animals
Details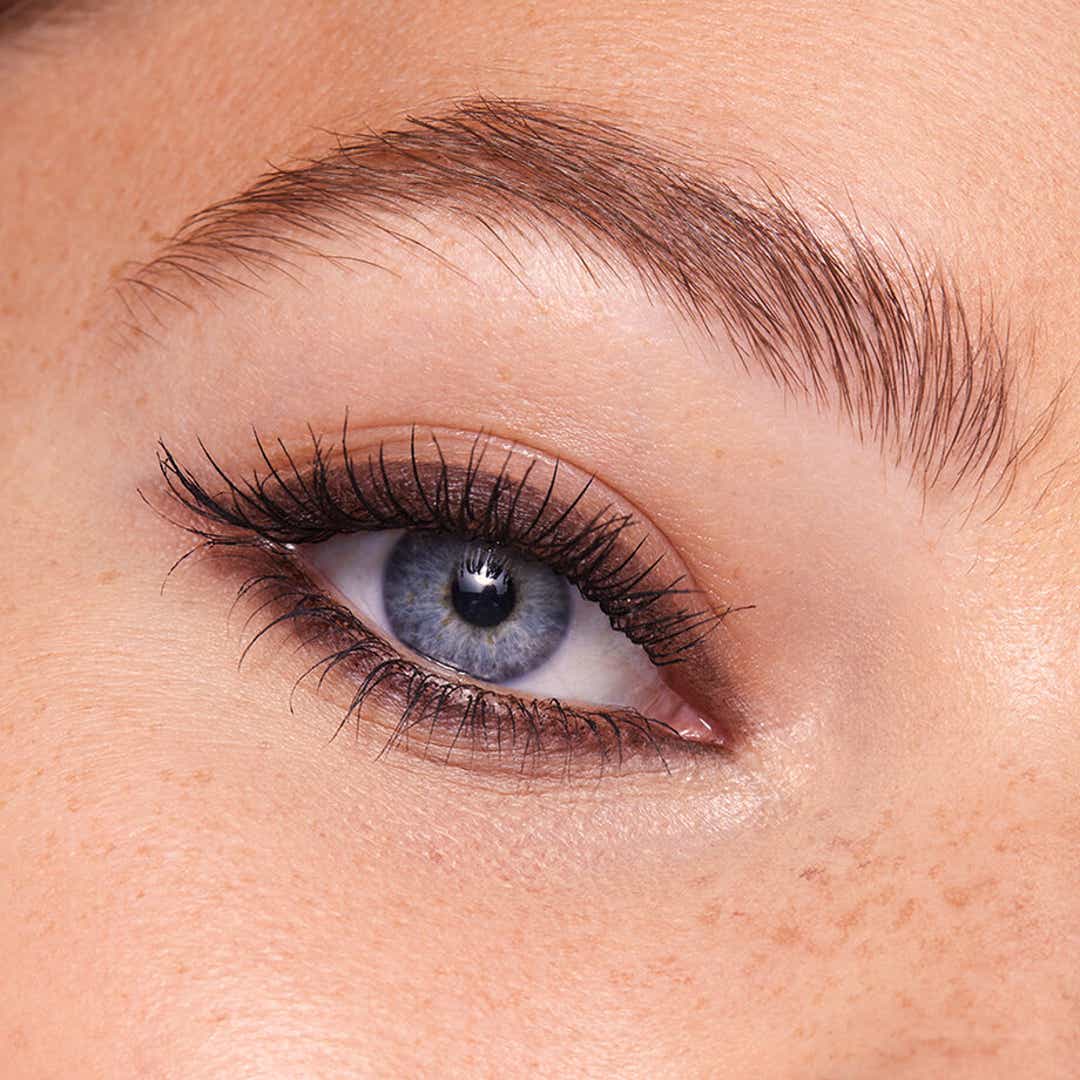 Soften your eye look with this smudged smokey using the 24HR Kohl Eyeliner. Keep this look for up to 24 hours, and remove it easily with makeup remover.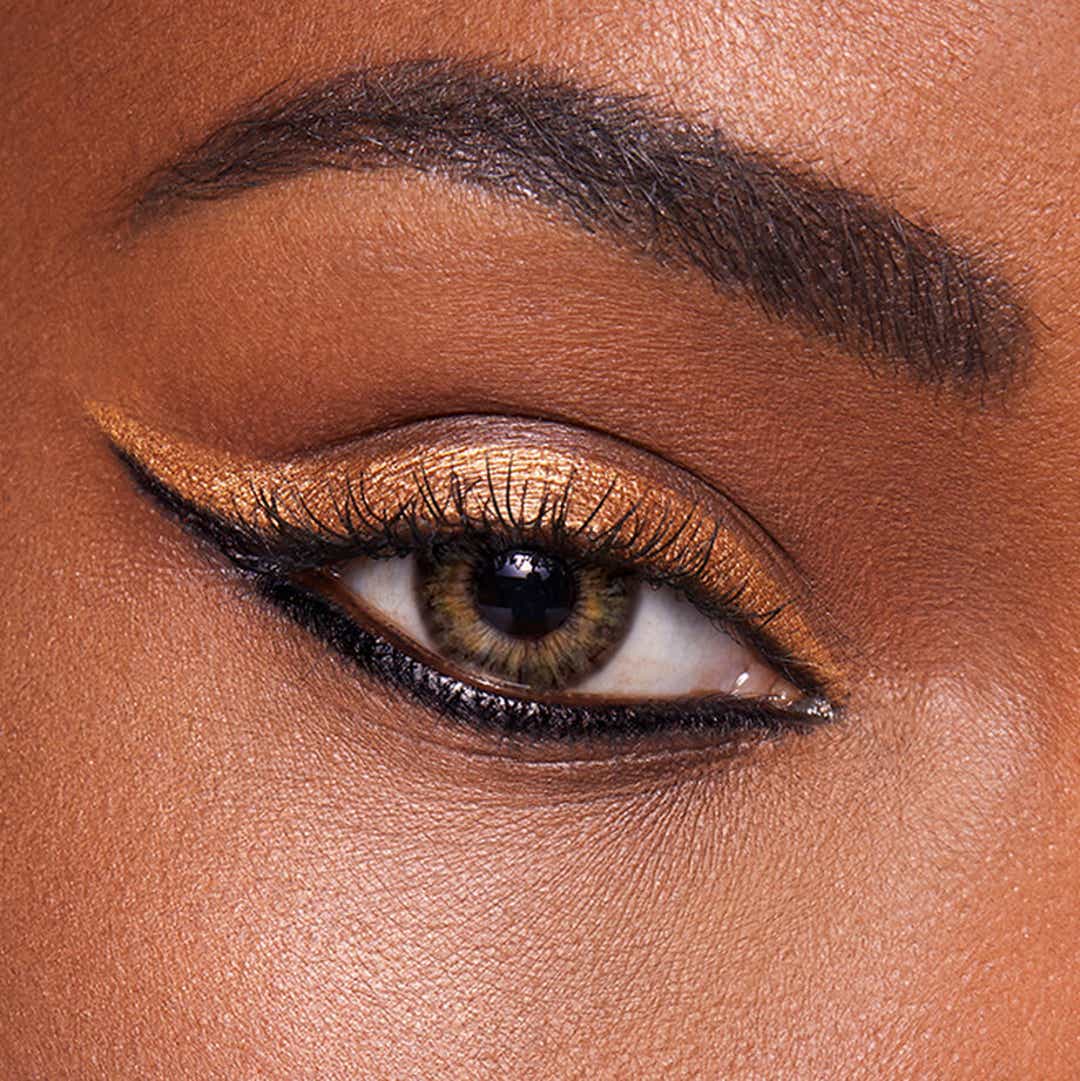 Turn your classic cat eye to a dramatic, bold double liner. Glide on a smooth, creamy kohl liner that dries quickly to comfortably hold pigment in place.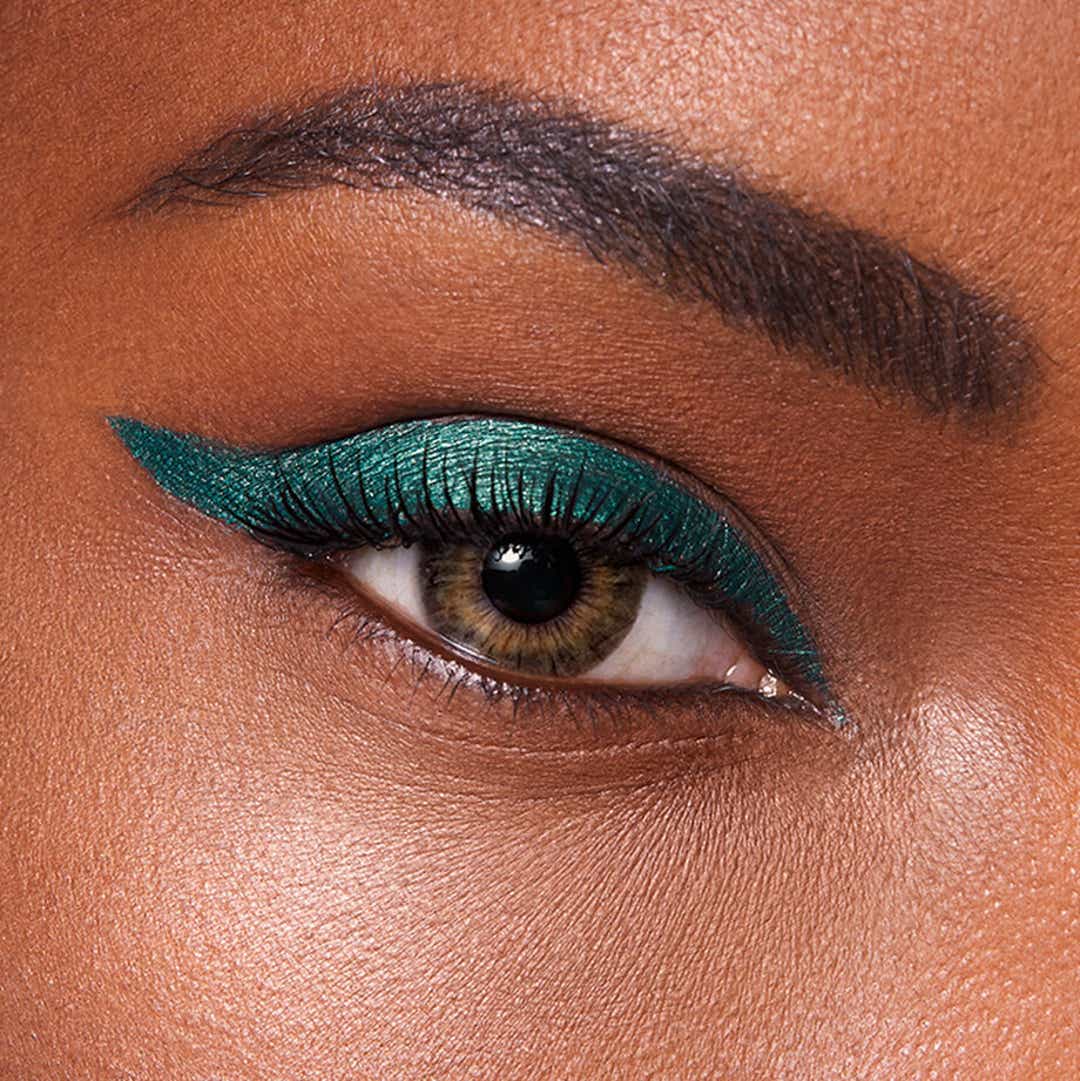 Create this show-stopping metallic cat eye with an ultra-long, lasting finish. Apply the smudge, transfer, and waterproof 24HR Kohl Liner before a night out.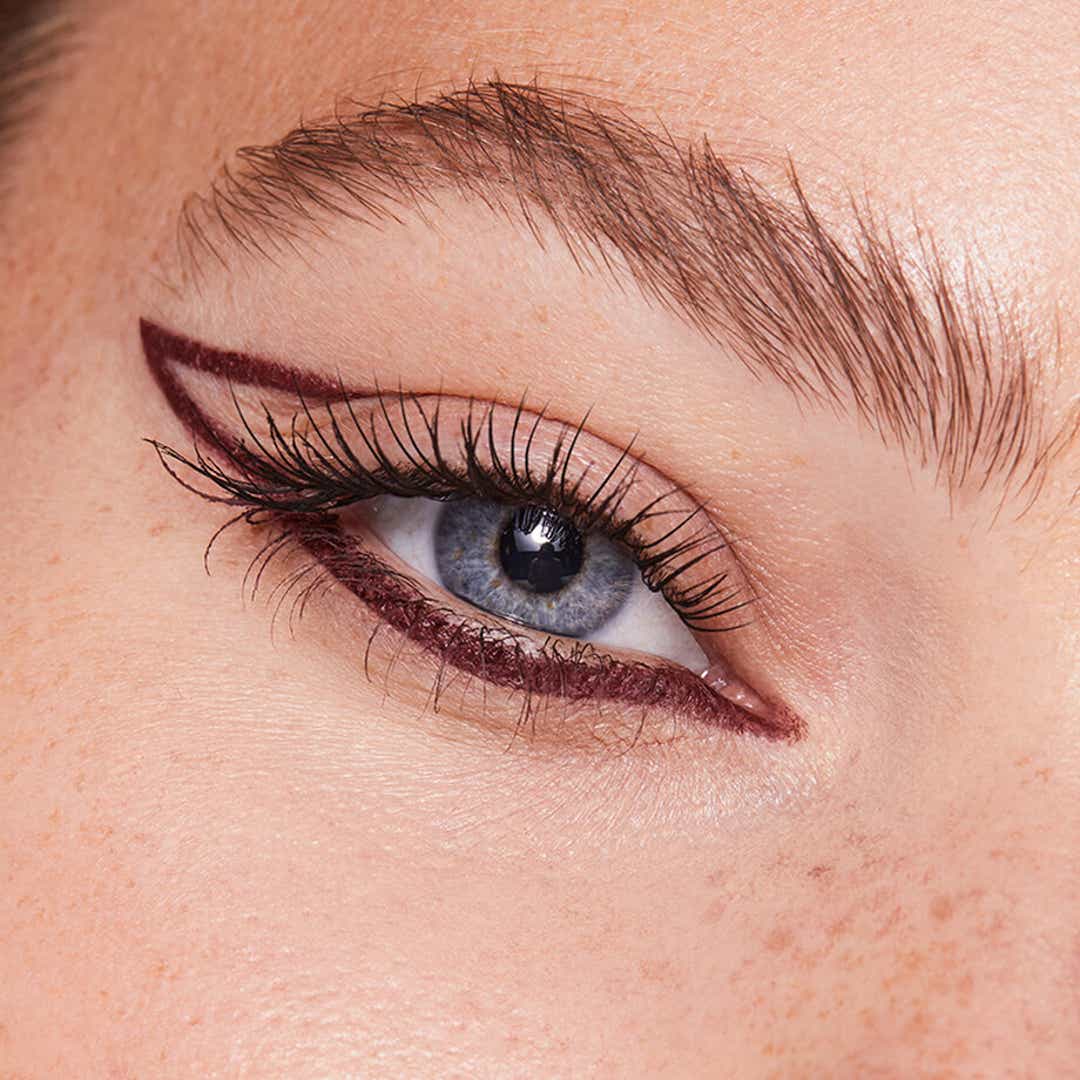 Enhance your eye shape with the floating liner look. Use the easy-to-sharpen tip for precision application.

;